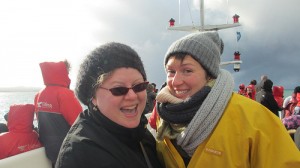 For five consecutive years, Iceland continues to be placed at top in overall rankings in the global gender gap index by the world Economic Forum (WEF). Finland and Norway holds the second and Third position respectively while Sweden holds fourth, Philippines fifth, Ireland sixth, New Zealand seventh, Denmark Eight, Switzerland ninth and Nicaragua tenth. Northern European counties dominate the top 10.
The rating reveals that Iceland is the country where women enjoy the most equal access to education, healthcare, political and economic opportunities.
The Global Gender Gap Index (GGGI) introduced by the World Economic Forum in 2006, is an outline of seizing the magnitude and scope of Gender–based disparities and tracking their progress. The index scale national gender gaps on economic, education, political and health based criteria and provides country rankings. The ranking are planned to generate greater awareness among a global audience of the challenges posed by gender gap and the opportunities created by reducing them. As a women account almost for one half of a county's potential talent base the index monitor the strong correlation between a country's gender gap and its competitiveness as it depends on how the county's educate and utilize its women prospective.
According to Global Gender Gap Index report 2013, overall, gender gap lessened lightly across the globe in 2013 as 86 of 136 countries showed improvements but GGGI reports clearly indicates 'Change is definitely slow" says, author Saadia Zahidi, senior director, head of gender parity and human capital, at the world economic forum.