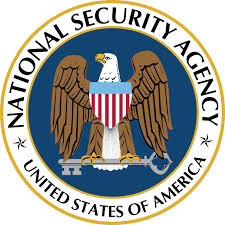 Edward Joseph Snowden, a former CIA employee and former (NSA) National Security Agency contractor unveiled top secret NSA documents to media outlets which reveal the operational details of a global surveillance apparatus run by NSA. One of the most substantial leak in US history which is popularly known as NSA leaks. This leak was an eye opener to many companies and analyst; specially those who run internet-based services and this led the discussion started across the organizations on how to protect confidential data.
Dave Frymier, chief information security officer at Unisys, a IT based company, says that organizations need to identify 5%-15% of their confidential data, to be protected through encryption. He further added that, 2014 will be the year of encryption for many small businesses too. At the same time, Microsoft claimed that they already have industry's best cryptography in place for services including Outlook, Office 365 and Sky Drive by the end of the year.
Safenet, General manager Prakash Panjwani, a Data Protection Company based at Maryland, believes that the large number of high–profile data breached in 2013 including hacker attacks on US retailer TARGET.   "Snowden has focused attention on surveillance issue, but the real threat is organized crime and the number of data breaches that are occurring" he says. Therefore, leading companies like Adobe, Snapchat believe that 2014 will be inevitably a bumper one for encryption vendors
Meanwhile, Yahoo, also confirm their plan to encrypt all of its customers data including emails, by March 2014.
IT Analysts believe that, using a longer encryption key will make it harder for hackers to crack encryption and access data. In 2014 companies are going to come under extreme pressure from regulators, board and customer as encryption is the auditors and the regulators favorites check tools.  Many companies are already using encryption to protect their data, which they store on their own system.  At the same time many companies are using encryption for compliance reason not for security, and they do it simply to comply with regulators.
Let's hope that researches get succeeded in their mission to encrypt organizations and government's confidential data across the world to avoid another NSA leaks.
Definition:
Cryptography: is the study of secure communication techniques in the presence of third parties called adversaries. Cryptography is related to information security such as data confidentiality, data integrity and authentication. Cryptography application includes ATM cards, electronic commerce, computer password etc.
Encryption: is the process to encode information in such a way that only authorized parties can read the information (third parties cannot read the message or information). Encryption does not prevent hacking but it prevents hacker to read the data which is encrypted.