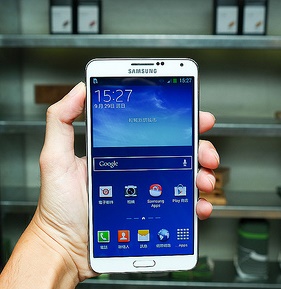 Samsung electronics, the largest maker of mobiles phones, TV,s , and household appliances has forecast a significant fall in profit for the October-to-December quarter. Company expects to make an operating profit of $7.8bn for the quarter which is 18% down from the previous quarter and 6% decline as compared with the same period in the previous year. Samsung did not reveal the reasons but analysts confirm that falling profit margins is mainly because of stiff competition in Smartphones segment. Also, as the growth in smartphones sector is getting matures, both prices and operating margins are coming down.
Analysts also feel that dip in profit margin is also due to Samsung special incentive payments to employees including domestic and overseas which have been much larger than the market expectation.
The margin pressure exist as Samsung biggest rivals, Apple launched two new models of iPhone – top end 5S and a cheaper 5C in september13 while HTC launched its latest handset, the Android-powered One Max, in october13 .Analysts forecast that Samsung is likely to face stiff competition in coming months in china –after Apple agreed a deal to sell phones to subscribers of china mobile – the country biggest carrier with more than 760 million subscribers.